Specialized education for students who need academic, social, and emotional support
Inside The Bradley School – A Gallery of Our Expansion
An increasing number of vulnerable children and families requesting Bradley's services led to a waiting list of students who need our unique educational support. To better serve the needs of families in our region, The Bradley School has completed an expansive renovation of its educational wing.
Our newly renovated Bradley School can now educate 261 students, while our residence can serve up to 104 residents. Children who live at the residence may also attend The Bradley School, where they learn alongside students who are enrolled in the School by the referral of their home districts. New additions to The Bradley School include specialized labs and state-of-the-art learning and activity spaces for children with specific behavioral needs.
Learning That Makes a Difference
Students who suffer from mental, emotional, and behavioral disorders often struggle to learn in traditional classroom settings. They might have trouble paying attention or following directions, or their strong emotions may lead to challenges with interpersonal relationships. Students in these situations will benefit from a different kind of academic experience that helps them address the underlying challenges which keep them from succeeding in class.
Education with Standards and Structure
The Bradley School is a licensed, private academic school for elementary and secondary students. All Bradley School academic programs are operated according to the regulations established by the Pennsylvania Department of Education (PDE) with regard to special education. All of our teachers are certified by PDE, and our structured classrooms are supported by highly-qualified teachers' assistants, Master's level therapists, and a certified principal and special education supervisor.
Individualized Education Plans (IEPs)
Students at The Bradley School learn through highly individualized education plans (IEPs) to help them achieve their full potential academically, socially, and emotionally. This is achieved through the use of the Sanctuary Model®, SOAR (Safe, On-Task, Accountable, Respectful) Behavior Modeling, and the School-Wide Positive Behavior Support Program. Each student's behavioral progression is evaluated daily, and their IEP and curriculum goals are reassessed on a weekly basis to determine whether a student is making progress or whether new adjustments to the plan need to be made.
"The Bradley School accepted a student from our district who had experienced great difficulties attending school. When we considered outside placement for the young man, I told his family that I had faith your program would be a good fit and promised that we would all work together to address the challenges that he was experiencing. That faith has been justified.
I am delighted to report that our student is now attending school regularly, making friends with his peers, and even talking about trying to join the district's basketball team. In addition, this young man had never previously been able to ride the school bus because of anxiety issues. He is now riding the district buses unaccompanied both ways. For a student who missed more than 100 school days, this truly is an extraordinary accomplishment that represents enormous progress for this young man, and both his family and the district are truly appreciative."
The Bradley School Referral Process
Students cannot attend The Bradley School without a referral from their home district and the agreement of their parent/guardian. The referral process to enroll a student at Bradley is as follows:
The student's district completes and submits The Bradley School referral form (MS Word | PDF) and contacts Bradley to inquire about seating availability
The district sends Bradley the student's educational records for review, including (if applicable) their current IEP, RR/ER within 2 years, transcripts, PBSP, and FBA
Bradley's Principal/Director of Education will determine the appropriateness of a placement and/or discuss with Bradley's leadership team as needed
Bradley will conduct a virtual or in-person tour of The Bradley School with a district representative and the student's parent/guardian
During the tour, Bradley will explain different aspects of our program and allow time for questions; this will also allow us to familiarize ourselves with the student so we can determine the best classroom placement and help support the family with the decision or transition
The student's family, district, and Bradley will agree upon placement
The student's parent/guardian will complete the Bradley registration packet
The student's immunization records will be sent by the district; if any additional immunizations are needed, the student will be required to receive them before attending The Bradley School
The district will work with Bradley to arrange transportation for the student to and from The Bradley School as needed
To start the student referral process at The Bradley School, districts can contact Bradley's Principal and Director of Education Amanda Tobias at atobias@thebradleycenter.org.
Academic Social Learning
Therapists are available to provide individual and group therapy as designated in the student's IEP.
School Lunches
Students at The Bradley School are served a healthy lunch each day, provided in accordance with The National School Lunch Program.
Technology + Training = Opportunity
Students' attention, focus, and behavioral and academic skills are enhanced within The Bradley School's well-structured and technology-enhanced classrooms. Each classroom serves a maximum of 12 students, which maximizes the personal attention between teachers and students. All of our classrooms are equipped with interactive SmartBoards, and students have access to iPads as well as two fully-equipped computer labs for additional research and skill remediation using online programs.
All students aged 14 or older also participate in intensive and individualized transition planning that helps them develop their career preparation skills. Through the use of the Daniel Memorial Curriculum/Independent Living Skills Curriculum, our specialized AZTEC career readiness curriculum, on-campus internships, community outings, and structured daily living activities, students develop the communication and organizational skills they will need in the workplace.
The Bradley School also partners with local businesses and organizations that enable individual students to safely transition to off-campus internship experiences.
Voices of Bradley
Amanda Tobias, Principal of The Bradley School
Interventions and Supports
Cognitive Behavior Intervention for Trauma in School (CBITS)

— Through a screening process, students are invited to participate in the CBITS prescriptive group during the school day

Character Education

— Students participate in weekly social emotional learning exercises and activities within the classroom community

Community Based Instruction

— With partnering businesses and organizations, students are able to participate in workforce development training and independent skills development at several community-based sites

Group Social Skills Instruction

— Students participate in daily social skills instruction with the classroom community to develop interpersonal relationship skills

Independent Living Skills Instruction

— During the school day, independent living skills instruction development is directly addressed through formal instruction, and is also incorporated into the classroom curriculum

Individual and Whole Group Incentives

— Reinforcement for prosocial behavior and academic progress is delivered on an individual basis, as well as in a whole group setting

Individual Therapy

— Students have opportunities for regular individual therapy sessions with a Master's level clinician, as determined by the IEP team

Peer Mediation

— Facilitated by school staff, students who experience interpersonal relationship challenges can participate in sessions to resolve differences with their peers

Peer Mentoring

— Younger students are assigned an older student as a peer mentor to model and reinforce appropriate prosocial skills

Pet Therapy

— Classroom pets and therapy dogs certified through

Animal Friends

provide opportunities for students to practice care, compassion, and empathy

Service Learning

— Students participate in various volunteer activities in the community and at The Bradley Center to generalize learned social skills

Supported Employment/Work Release

— In coordination with the IEP team, students are able to participate in work release during the school day, with the employer and the school monitoring and assisting with IEP/Transition goals

Therapeutic Crisis Intervention (TCI) — TCI is used to help students when they feel frustrated, angry, or distracted, and may include implementation of passive physical restraints in times of unsafe behavior
The Bradley School Difference
Our experienced teachers and staff, our results-focused IEPs, and our dedication to enhancing the lives of every child we serve are the building blocks of a Bradley School education. In addition, our classrooms include state-of-the-art resources that are specifically designed to serve the needs of Bradley students, including:
A Calm Down Room
When students are struggling with their emotions, this private area offers sensory items and emotional support for their de-escalation and coping skills, so they can return to class ready to participate and be pro-social.
A Gross Motor Room
This area offers activities and equipment, including a trampoline, floor mats, exercise balls, and a bubble wall to help students exert their energy and enjoy free movement, which leads to better focus in class.
A Life Skills Apartment
Here, older students can enhance their skills for daily living by exploring meal preparation, practicing housekeeping chores, and learning basic household maintenance.
Measuring Student Success
Every student's home district has its own criteria for determining when a child is eligible to leave the Bradley program and return to his or her traditional classroom. These criteria often include regular attendance, demonstrated behavioral improvements, meeting academic standards, and achieving their IEP goals. It is important that students prove they are reliably capable of meeting their goals within the smaller and more predictable environment of The Bradley School before they attempt to fully return to the larger and often more distractible environment of their home district.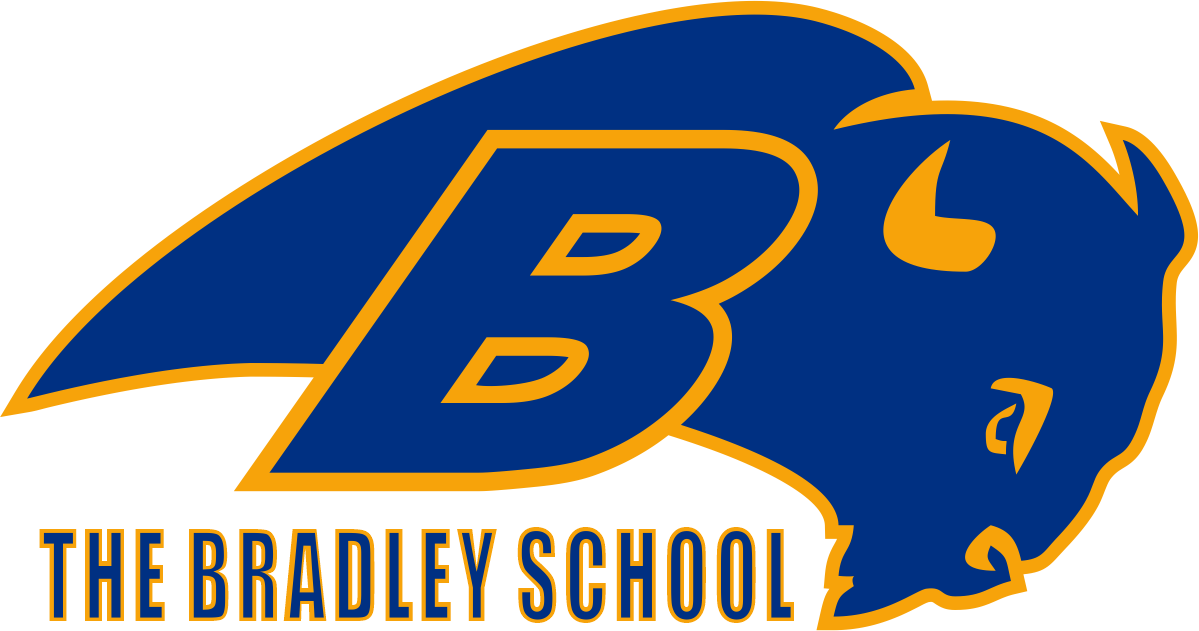 What Is The Bradley School's Student Success Rate?
On average, students attend The Bradley School for one to one-and-a-half academic years before fully returning to their home district. Over the past five years, students at The Bradley School have had a 99.9% success rate in achieving a full return to their home district.
Interested in Referring a Child to The Bradley School?
To discuss referring a child to The Bradley School, please call the school at 412-788-8219, fax 411-788-8215, or email us.