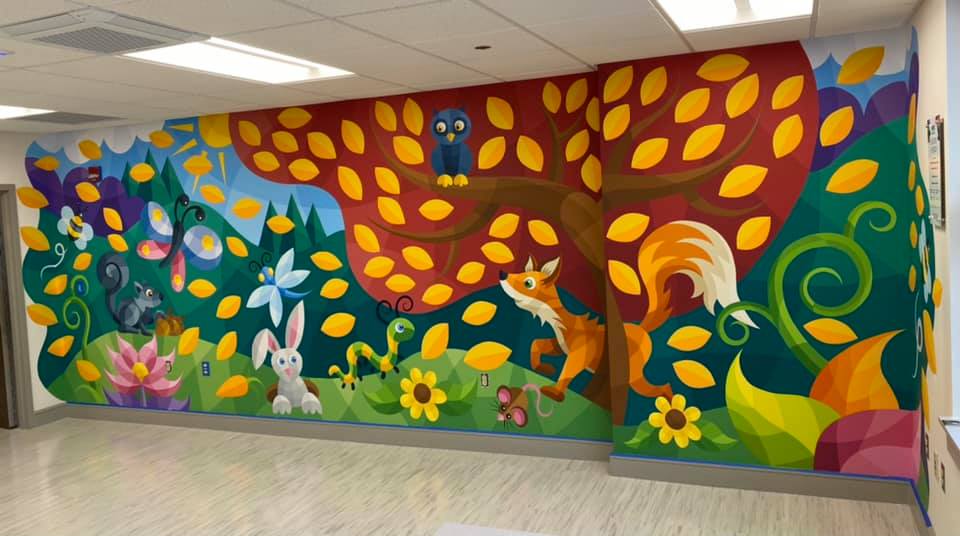 Renowned illustrator Gregg Valley has just put the finishing brush strokes on our HOPE GROWS mural. This piece is the culmination of our fall fundraising campaign to support our mission. It is a fitting expression of work at The Bradley Center.
Murals are composed of many separate vignettes that contribute to an overall picture. Likewise, our mission is accomplished when staff, volunteers, donors, and community members come together around children and families.
Murals remind us to step back and take in the whole picture. Bradley's history is broad. From the day in 1905 when Elizabeth Bradley opened the doors of the Elizabeth A. Bradley Home for Children to this year as our expanded school program has opened its doors to educate even more young people, our mission has been clear: to build lives of possibility. That is not one individual's goal, but a community investment.
You are a part of our mission. The pandemic has highlighted the importance of the work we do among vulnerable children. Their needs will be even greater when this crisis has passed and The Bradley Center will be here to serve them—today, tomorrow, and beyond. Thank you for standing with us.
With gratitude,
Lisa Fox, CEO of The Bradley Center