This holiday season, our community came together to ensure that the children could end this very challenging year on a high note. A whopping 59 local organizations, companies, and individuals, 38 of which were first-timers, organized gift drives to make the children's holiday wishes come true! Each child was absolutely thrilled to receive a huge stack of wonderful gifts!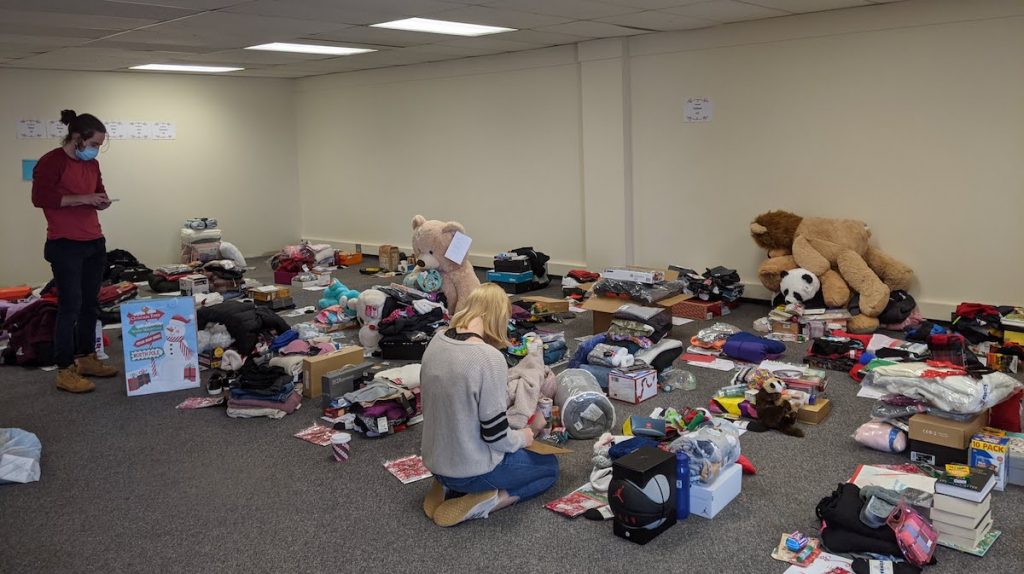 Our invaluable volunteers made this possible, including Lynn Salicce, Alessandro Martin, and Melanie Valenza, who helped sort gifts to make sure each child received what they wished for, and Ferial Jahanbin, Colleen Marches and family, and Ginnie Oberleitner and members of Crossroads Church, who wrapped hundreds of gifts for the children in one day!
For many of the children, the holidays have not always measured up to their hopes. This year, however, our volunteers and donors provided the magic. Thank you to all who made the holidays truly special for the children!