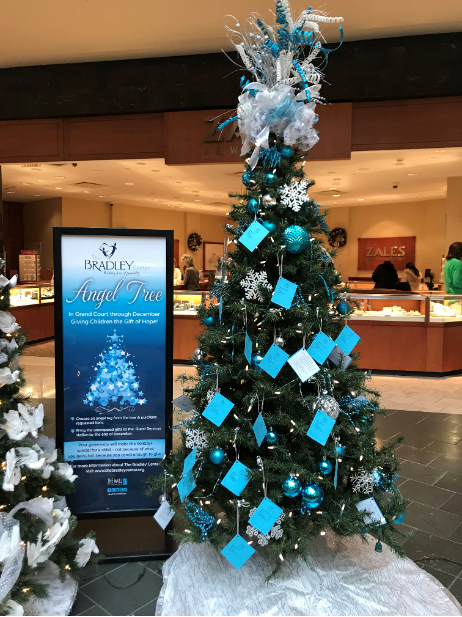 Each year, Bradley welcomes the support of community organizations, local companies, and individuals who organize gift drives to provide the most magical holiday season for the children. This annual program, called the Wish Tag Gift Drive, has made countless wishes come true – new shoes, basketballs, games, giant stuffed animals, the season's most popular toys, and everything else that the children dream of.
This year has been difficult for us all, and especially for the children living at Bradley. You can provide them with a magical holiday season despite the immeasurable challenges they have faced — and perhaps you have too.
If you are interested and able to participate in this year's Wish Tag Gift Drive, please contact us for more information on how you can help.